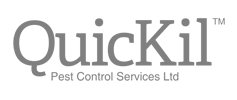 Quickil
Pest Control Services
When I explained to you that I had to do into hospital last October to have a scheduled operation you made sure that all aspects of our private health insurance would be sufficient for my needs.
From pre-operation to post-operation, my recovery and the physiotherapy all aspects were covered in full and without any fuss by our insurers. As a business person I have found you to be a person of integrity and business value and someone that scrutinizes the small print that Health Insurers produce in great detail to make sure that the customer get the very best deal.
Over the years as a BNI member I can truly say that you are more than just a top class business but more a top class friend. I would like like to extend my sincerest gratitude in helping me to;
"PROTECT THE ONES THAT I LOVE" with BEST HEALTH PROTECT.
J. Constantinou

C & D Thomas Installations
Kitchen & Bathroom Installations
I recently asked Mike [Best Health Protect] to take a look at my life cover and critical illness cover, my paperwork was everywhere, I didn't know who I was with and how much I was paying or what I was covered for.
Mike took the time to sift through my mountain of paperwork and between us we discovered that the health cover I had was unsuitable.
Mike arraigned cover for my wife and I to a very high standard and all with the same company resulting in just a few pages of paperwork to file. I now know how much I am paying and to whom. I feel at ease now that I am adequately covered and for such a great premium. C Thomas
Huggins & Lewis Foskett
Solicitors
I would like to take the opportunity in personally thanking you for the invaluable advice and assistance you recently gave to my client, Mr. H. in respect of the planning his and his family's health insurance.
Having since spoken with him I am told that he was very pleased with your care and the attention to detail and that he has taken up this insurance through your company. Not only does he now have the cover that he thought he had in the first place, but he also had the added benefit of health insurance at a greatly reduced and very competitive premium.
It is also very reassuring for me to know that you followed up on my referral and have dealt most professionally with my clients' affairs.
Mr N. Carson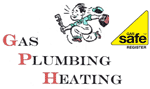 Graham Harvey
Gas Plumbing Heating
I would like to thank you for taking the time to cast your expert eye over all my insurance needs. It may have taken some time to get all the necessary paperwork signed and returned, as other people are not as professional as you. Before, the amount I was paying out only covered my mortgage but now I have cover on everything possible, even things I didn't realise I needed.
I may be paying just 35% more but am now getting over 200% more cover.
So I appreciate your Professional, dependability and above all your integrity and would have no hesitation in recommending your services to anyone who may need the services you offer. thank you once again for taking care of my insurance needs.
G Harvey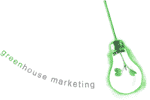 Greenhouse marketing
Complete Publicity Planning
I'm writting to say 'thank you' for your help and advice in improving my family's private health arangements.
with you measured and knowledgable advice you managemgs to not only improve the terms provided by my existing private health policy but you saved me money too. All of this was achieved by staying with my existsing provider so making the transition smooth and painless.
The communication and support you and your team provided was very reassuring with any queries I had being managed swiftly and accurately.
I would be more than happy to recommend your services to anyone seeking private health cover.
R Clark